Certified Measurers
In memory of Daniel R. Strickland
1949 - 2009
Pope & Young Official Scorer
Taken with a gun -- BOONE & CROCKETT = B&C
Taken with a bow -- POPE & YOUNG = P&Y
Taken with a muzzleloader -- LONGHUNTER SOCIETY = LHS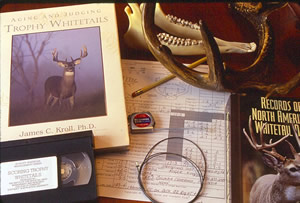 William Bower -- B&C
1244 Redington Ave.
Troy, PA 16947
570-297-2943
Donald Hunt -- B&C, P&Y, LHS
6715 West River Road
Nichols, NY 13812
607-699-3829
Roger Kingsley -- B&C, LHS
1107 Kingsley Road
Columbia Cross Roads, PA 16914
570-297-2489
* Measurers volunteer their services. Please call for an appointment.
* There is no charge to have antlers and skulls measured.
* For help locating other measurers in Pennsylvania, contact the Club.
"Unless we think of others and do something for them, we miss one of the greatest sources of happiness."
--Ray Lyman Wilbur